After high school I moved out to Yonkers New York to live with a family of 3 kids. I was going to be their live in nanny, and I was so excited to get to be in the "Big Apple".
Laurel was 4 years old when I started working with the family. She was just starting Pre-School at the end of the summer, and she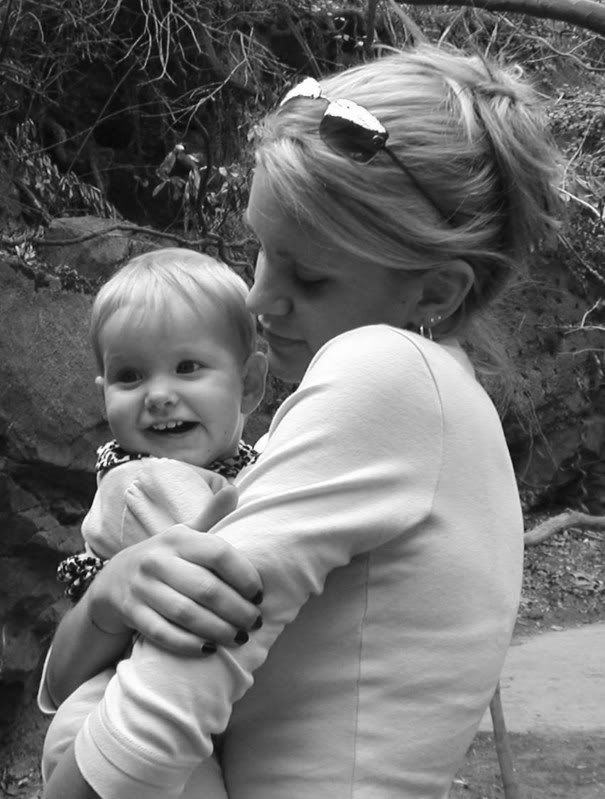 was excepted into a private school called "Pearls". She is such a smart girl, and can be really sweet. Laurel liked to draw me pictures and ask me questions about my family and friends back home. The mother, Melissa, would walk Laurel to the bus stop in the morning on her way to work, and I would pick her up in the afternoon. Then we would have a snack, and watch "The Wiggles". We had a lot of fun dancing and singing together.
Malcolm, 2 at the time, was with me all day while Laurel was at school. We would get up in the morning and watch "Little Bill" or "Sagwa" and then make a lunch for ourselves.
Malcolm was addicted to the "Bobo" (pacifier) so we worked for a long time on going an hour or two without it. He was also potty training, but we were not very successful with that. During the day Malcolm and I would go to the park, head out to the zoo or play games in his room. He was a really fun kid.
Aubrey was only 3 months old when I moved to the city. She was still breastfeeding, so I had a really hard time with her during the day because she was so hungry.
She refused to take the bottle, and Melissa and I must have tried every nipple on the market. Soon enough she gave in, and then she was so much fun. When I felt brave enough, I would take her in the snugly and Malcolm in the stroler to the Museum of Natural History. She was very content most of the time.
Although I had grown so attached to the kids, I left New York to live close to family. I felt that I needed to be home, and Melissa was going to quit working to stay home with her kids. When I moved back to Washington, I really missed the family, and I had a hard time withough my kids.
However, I was l
ucky enough to find out that they were going to move 10 minutes away from me!! I was so excited, and I couldnt wait to see the kids again! They came and suprised me at my work, and I couldnt believe how big they had gotten in the short time I was away from them.
I still watch the Dillon kids every chance I get, and I love to take them out to movies or ice cream.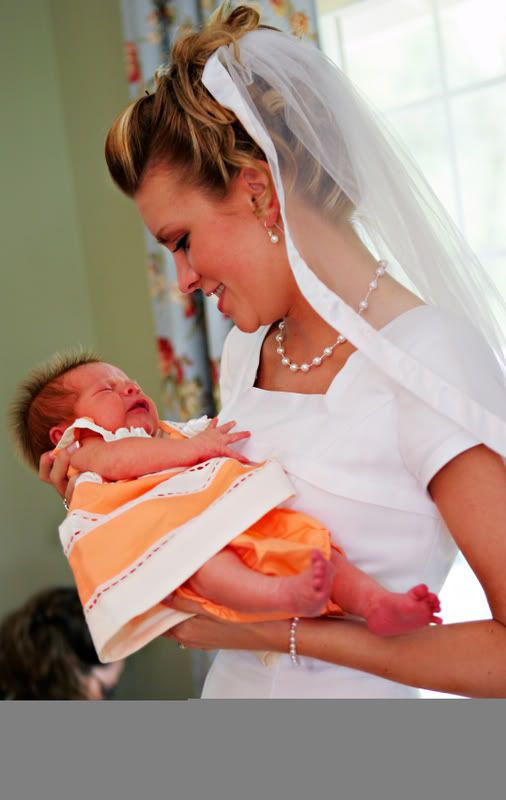 In April, a new Dillon was brought into the family, and they named her Dana. She looks a lot like Laurel did when she was a baby, so hopefully she grows up to look like her big sister. I love the kids so much, and I love watching them get big! Laurel just got baptised, and Malcolm is in school now. Aubrey is a trouble maker, but is one of the cutest kids ever.
The kids were a part of my wedding, and did such a wonderful job! Malcolm made the best ring bearer, and spiked his hair into a "fo-hawk" to match Matts hair. It was the highlight of the ceremony! The girls were the prettiest flower girls. Laurel kept a very serious face while walking down the isle, and Aubrey did such a good job walking "right foot, left foot." However, she did have a little problem standing still in the line, and ended up accidentally lifting up a bridesmaids dress with her giant calla lily. Baby Dana came dressed to match my wedding colors, and she was still so tiny. She was passed around to everyone, and we got some really cute pictures of her first wedding!